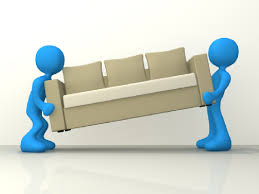 Are you getting a new couch ? You looking to upgrade your furniture? If you are one important factor to consider is having your carpets thoroughly cleaned by professional carpet cleaning company. There is no better time to clean your carpet then when there is no furniture in the room. The room is completely empty and waiting to be steam cleaned.
Couches in a living room take up majority of the floor space so it makes sense to have the carpet done while you remove the old couch and await the new one. When will you get another opportunity like that (apart from when you upgrade your couch which doesn't happen too often) to have a professional company come in and thoroughly clean the carpets.
It's also important for people in the house who suffer allergies, especially dust mite allergies and hay fever. Having the room empty will mean that you have the most thorough clean possible, which is important for you and your family's health.
Most people don't have their carpets cleaned regularly, so it's a good opportunity for you to start thinking about having your carpets clean when you get a new couch. Plan ahead, that way not only will you have a nice new couch to come home to, but fresh and clean carpets also. There's nothing worse than seeing a beautiful couch and dirty carpets.
Take pride in your home and book a professional carpet clean today. One of our friendly staff is waiting to take your call now, so call 1300 365 602.