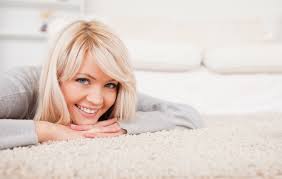 One thing I'm seeing more and more of these days is really bad carpet cleaning companies coming onto the market. I think it's for the fact that you can buy a cheap carpet steam cleaning machine these days for under $5000 and start up a carpet cleaning business.
Most of these type of operators will advertise on sites like Gumtree and generally advertise cheap rates. This will definitely hook-in lots of business. The major problem with these types of operators are that they have had no experience whatsoever and half the time they don't even need to know how to use the machine.
These type of operators are entering into homes all over the Mornington Peninsula and attempting to clean carpets. They could actually damage your carpet in the process especially if they use harsh chemicals. You just have to be so careful; but how you find out whether or not they can be trusted?
See if their website is up-to-date. Generally good operators will have a nice looking website, and I'm not just talking about a one page site they definitely will have more than one page outlining their services. The rogue cowboy as I call them won't even have a website half the time and if they do, there will be something on the site that isn't quite right.
Another really good source to find out if you are hiring a professional carpet cleaner is to check online reviews. Sites like true local and Womo will have a star rating and also would give customers opportunity to write a testimonials or reviews about that business. If that business can't be trusted, you'll see a general pattern with the reviews and generally they will be negative. This alone can put the operator out of business, so it's important if you ever hire a bad carpet cleaning company to write a negative review to protect future consumers.