Hastings #1 Carpet Steam Cleaning Service
Professional carpet cleaning in Hastings with highly experienced carpet cleaners who will extract the dirt out of your carpets using the latest methods, up to date technology and the best machinery on the market. We take calls 24/7 so call now!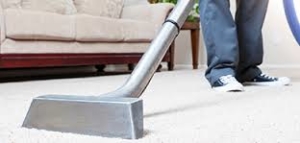 All our highly trained carpet cleaning Hastings professionals will remove dirt and stains that other carpet cleaners leave behind. We now primarily just do steam cleaning when it comes to cleaning  upholstery, mattresses, carpet, rugs, flood restoration and tile and grout cleaning.
There is no other method on the market place which cleans like hot water extraction. Using the latest technology, our technicians extract dirt and bacteria which may have been lying dormant in your carpets for many years. Hot water extraction will clean your carpets deep down into the carpet fibre extracting dirt and bacteria whilst leaving your carpets clean, fresh and dry in no time!
Flood Cleaning & Restoration Hastings VIC
We understand that mishaps and accidents can arise at any time so if you need a carpet cleaner at the last-minute, call our Hastings carpet cleaning team today on 1300 365 602 as we offer a quick same day service. If you flood your home for any reason, call us immediately as the quicker we attend to the job the more likely you have of avoiding any damage.
Move in or Move Out Carpet Cleaning
If you've just purchased a home it's best to give it a good thorough steam clean before you move any furniture in. That way we can get to every inch of the carpet allowing for a deep thorough steam clean and a quick and easy dry time. This is the best time to clean your residential or commercial property. Very rarely will you get another opportunity to give your home or business the professional steam clean it deserves. This will keep your carpets looking great for many years to come.
Professional Carpet Cleaners Hastings VIC – What's Involved:
You may be aware there are couple of different methods to clean carpets, upholstery and tile and grout but the most superior of them all is hot water extraction otherwise known as steam cleaning. Nothing kills bacteria like it as we extract all dirt and bacteria out of your carpet which dry cleaning may leave behind. Over time bacteria can build up and can affect you and your family's health. This is very important for new mums-to-be or if you've just taken possession of a new home, especially if they have had pets inside the home. (Ask about our deodorization process).
When it comes to our equipment our carpet cleaning Hastings team use the latest machinery from our robust portables to our high-end truck mounts. Whatever type of job you have the equipment to handle situation. With years of experience we are Hastings #1 carpet cleaning service. Call our Carpet Cleaning Hastings team today now on 1300 365 602!