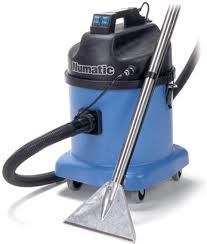 Deep cleaning is always the way to go, especially for carpets. Dirt, germs and food residues seep into the recesses of your carpets so deeply that a thorough vacuuming cannot remove it. This is why carpet manufacturers recommend that carpets should be professionally-cleaned at least every year to 1.5 years. While this can add up to the budget but having the carpets thoroughly cleaned has its huge benefits to health which translates to avoiding costly medical bills.
You can save some cash by making house calls from professional cleaners as rare as 18 months to two years. This is possible by availing of carpet cleaning rentals or you may even invest a little by buying a good, study carpet cleaning machine.
How to find a good carpet cleaner
Before you troop to the hardware or machine rentals, you have to arm yourself with enough information on what to look for. Do you want a machine that cleans up thoroughly? Or a machine that's easily operated and is not too noisy? Do you want something that has all latest features?
There are a number of considerations when choosing a good carpet cleaning machine, including:
Tough in cleaning up dirt and soil
Ease of use, including filling and emptying tanks
Inclusion of a complete user's manual
CSA certification
Special features to look for
There are features that should always be present in any carpet cleaning machine, such as automatic settings for the type of clean you want. But there are special features that you should look out for when choosing the good ones. These features will guarantee value for your money as it provides better performance at a longer time.
First, a good carpet cleaner is heavier than traditional vacuum cleaner. It should weigh even more when you add water. Second, inspect the machine to look for other features such as rotating brushes, edge cleaning, heater and accessories. Finally–and this is something most buyers commonly miss—read the warranty of the machine. Until how long will you be able to avail of replacement product? Will they provide replacement for component parts for free? If your carpet is barely a year old, it's most likely to have a warranty, too, so you should also check if using the carpet cleaner will not void your carpet's warranty.
Preparing your carpet for deep-cleaning
You will get the best results from the deep-cleaning action of your carpet cleaning machine if you make certain preparations. It does take a lot of work to deep clean the carpet yourself but it will be easier and less cumbersome if you do some work at least a day before you get the machine running.
Try running the vacuum the carpet once, twice, or thrice until you are sure loose dirt are all removed. This way, it will be easier to run the carpet cleaner on it. To make sure all parts of the areas are deep-cleaned, move all furniture out of the way. For cabinets and other pieces that take a lot of work to move, simply place a wax paper or an aluminum foil under its legs to prevent food finishes from staining the carpet.
Then, as you run the carpet cleaner, make sure you begin at the farthest point of the room and work back toward the door so you can exit without stepping on the parts already cleaned. Don't close the door or windows during and after cleaning to keep the air circulating so that the carpet dries up in lesser time. Make sure the carpet is completely dry before running the vacuum on it again to remove any remaining dirt.